Carewatch remote monitoring
With Cloudberry Carewatch, parts of care can be managed remotely with high quality. 
Since the individual can take care of their measurements at home, the need for physical meetings is reduced, which otherwise takes a lot of time and causes the disease to take up an unnecessary amount of focus and space in life. Remote
monitoring involves individuals using meters and sensors to collect, process and transmit values ​​to help the healthcare provider monitor and manage health status. 
The caregiver gets an opportunity to directly follow up on values ​​and be able to correct medication or other treatment if necessary.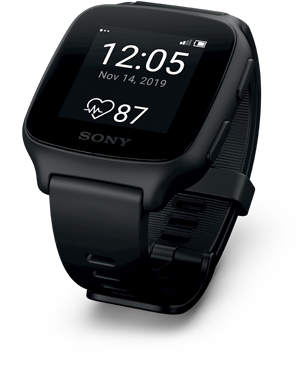 Carewatch is based on the Sony "mSafety wearable platform".
Credit: Sony Network Communications Europe
Unlike sensors connected to mobile phones and their apps, we have 
control over the software
 in Carewatch 
and the protocols
 with which the sensors/meters communicate. We do not have the problems like other solutions with mobile phones that are not updated with the latest software or have different versions of operating systems. Carewatch has an e-SIM and is connected to the mobile network like a mobile phone, and automatically transmits values ​​to the care provider. The other advantage we have is that no settings are made in Carewatch. All settings are made in the administration interface and transferred OTA (Over the air) Do not underestimate these advantages as 
support costs are drastically reduced
 with our solution when compared to other solutions.
Monitoring over a shorter period of time

Connected to reception, clinic or health center.

The purpose is to follow up patients' recovery and rehabilitation
Diagnoses/conditions, e.g.
Atrial fibrillation

Diabetes type 1

Follow-up surgical procedures

Cancer treatment

Stroke

Long-term Covid
Monitoring over a longer period of time

Connected to health center/hospital

The purpose is to follow patients' health development




and offer a security service
Heart failure

Hypertension

Diabetes

CHARCOAL

Asthma
Monitoring over longer and shorter periods

Connected to municipal




care/health care/home health care

The purpose is to monitor the user's condition and




receive an indication of changes as well as




warning of infection to limit




contagion
Geriatric conditions, infections, eg:
Heart & vascular diseases

Diabetes

CHARCOAL

Covid 19

Seasonal flu

General condition before surgery
Internal sensors and external meters connected to Carewatch
---
Carewatch contains sensors for, among other things, measuring pulse, fitness, sleep, activity, etc. Carewatch can also connect wirelessly to medical meters and sensors for e.g. blood pressure, blood sugar, saturation, body temperature and weight. Values ​​can be monitored in real time and with full history. Alarms can be activated if values ​​deviate from the individually defined levels. The user does not need to manage a special phone or app to take care of their measurements. Carewatch automatically connects to the caregiver and transmits the measured values. The system ensures that all measurements are recorded 
on the right person, with the right values ​​and the right time. 
All data is encrypted and stored in the EU according to GDPR and can be integrated into your existing systems via our API, or exported to any analysis tool.
Remote monitoring is about being able to measure your values ​​where it suits you. During the summer, perhaps "remote" is in the summer cottage or in the caravan. With Carewatch, you are location-independent."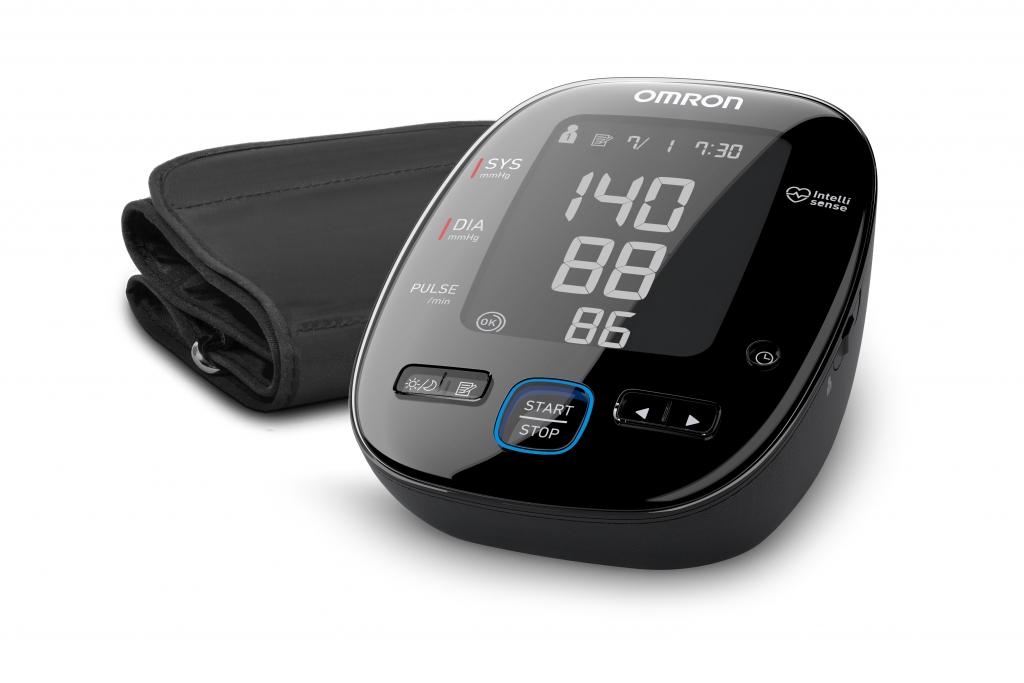 All measurement values ​​are linked to the user's
personal Carewatch.
API is in our DNA. 
We use our own API when we communicate internally with various interfaces. 
So everything we developed for a complete system and use ourselves is in place for you to integrate with your or another third-party system. 
What is the difference between API data and Carewatch data? 
The API also contains information that is functions of various data based on our algorithms.

All devices are administered and customized with the Cloudberry Care web platform or via API. 
Customize with "one click" and send the new settings OTA (Over The Air). 
Threshold values ​​can be adjusted individually to monitor the effects of medication etc. 
After the end of the monitoring period, Carewatch can be disinfected and quickly configured for a new user.
Carewatch is developed specifically for clinical use in healthcare. It looks like a modern smartwatch, not an eye-catching aid. Carewatch is waterproof, disinfectable and can be individually adjusted with:
Positioning on all measured values ​​- indoors and outdoors

Heart rate and activity meter (ascent, sleep, stress, etc.)

Connection and monitoring of medical sensors. Saturation, glucose, temperature, weight etc.

Medication reminders and other notifications

Safety alarm with fall detector

Deviation alarm - "Dementia alarm"
Carewatch specifikationer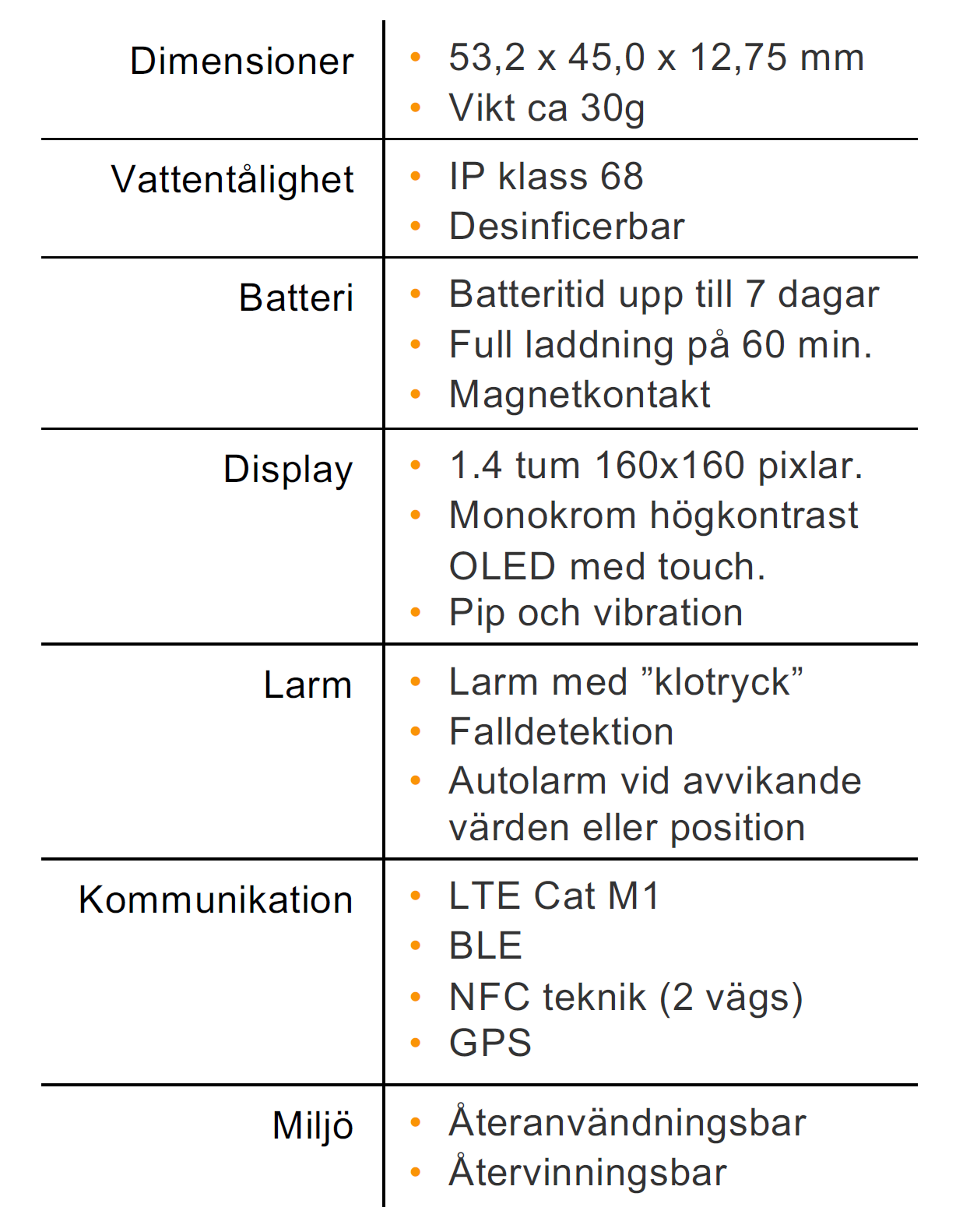 High reliability – measurement values ​​are advanced.

More freedom and mobility for the user.

100% traceability of measured values.

The functions (can) be adapted individually.

Independent of smartphone and apps.

Ability to quickly correct medication.

Fewer visits to healthcare providers.

Reduced need for assistance from healthcare professionals.
The patient gains greater control and insight into his condition.

Healthcare resources can be focused on those who need it most.

New and better decision support with completely new information